WEB DESIGN & GRAPHIC DESIGN
Design & creation of graphic elements

Website optimization & SEO strategy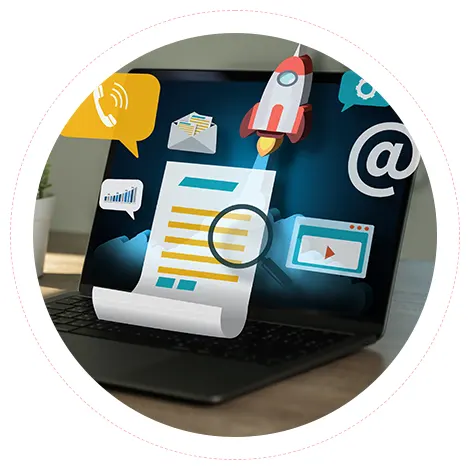 Designing, developing & evolving
Support & advice
With the advent of digital, companies, freelancers and marketers are competing in the online marketing arena. Especially since web technologies offer more immersive and effective solutions to generate leads and build long-term customer loyalty.
Playing the role of advisor and digital partner, the digital communication agency is able to manage web projects of all kinds. It intervenes as well at the stage of the conception, the redesign of website, as the example of this site articles-de-cuisine.fr, the development of sales as at the phase of evolution of its offers, control and follow-up. Expert in visual communication, the web agency encourages innovation, progress of information by focusing on a quality graphic design and support to meet all expectations.
UI & UX Design
The user experience at the heart of your strategies
All marketing actions and digital communication plans converge on the user. A strategy focused on UI and UX Design offers much better returns on investment, like the design of epices-et-saveurs.fr.

Develop the architecture, the structure, the display and the elements of its site following the UX Design.

Optimize the graphical web design interfaces of its website/mobile application to the user experience.

Perform tests to check the conformity of its pages with the users' requirements.
Acquisition strategy
Capture new customers!
Diversifying your acquisition strategy to boost your website's traffic is an excellent idea in itself: social media strategy, influencer marketing, content strategy and email marketing…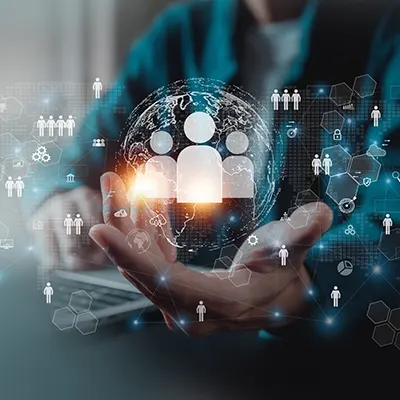 Leverage the power of social networks for your business.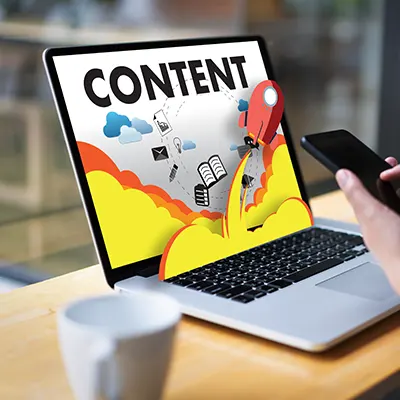 Develop a content strategy optimized for Google.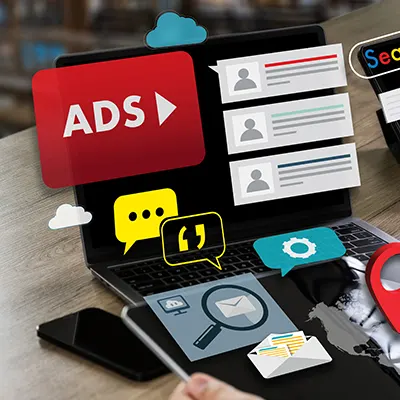 Launching targeted advertising campaigns.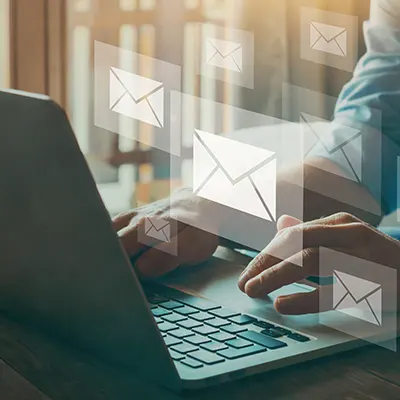 Personalized emails to reach prospects.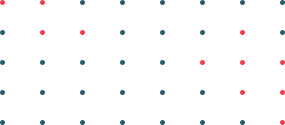 Graphic elements
Graphic solutions à la carte!
As a fundamental element of website optimization, graphics can arouse great interest in visitors. The challenge is to choose the right color palette, fonts and icons and to choose quality images for a better visual referencing. The web design agency is in charge of the conception of the different graphic elements of a website, social networks accounts or mobile applications. Specialist of graphic design, it masters the conception of graphic charter, the creation of logotype and proposes a turnkey graphic packaging.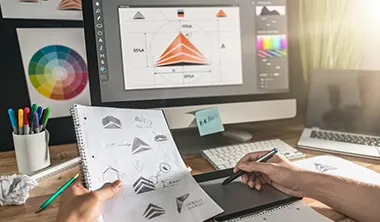 Standardize the visual of its graphic elements by defining its visual identity.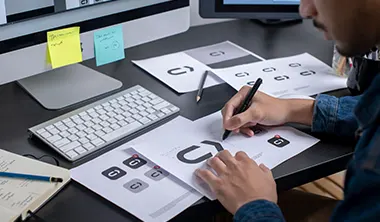 Convey strong values on any type of advertising medium with an original logo.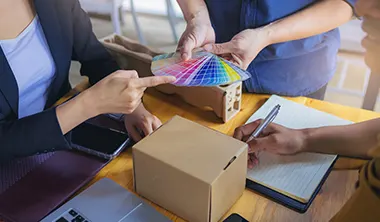 A whole graphic universe to be worked on exclusively to obtain better results.
Search results
SEO strategy, the ultimate lever of its transformation
Search Engine Optimization offers a good way to optimize the visibility of your digital business on search engines and generate more traffic on your site. Google's algorithms prioritize sites with quality content, relevant and that they believe really respond to the requests of Internet users.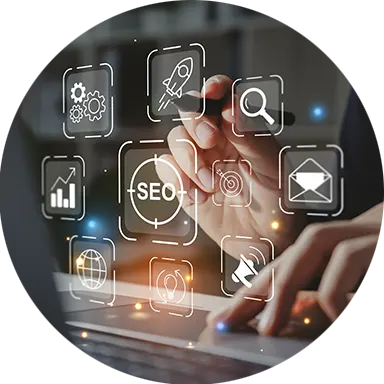 Design, development, consulting and much more!